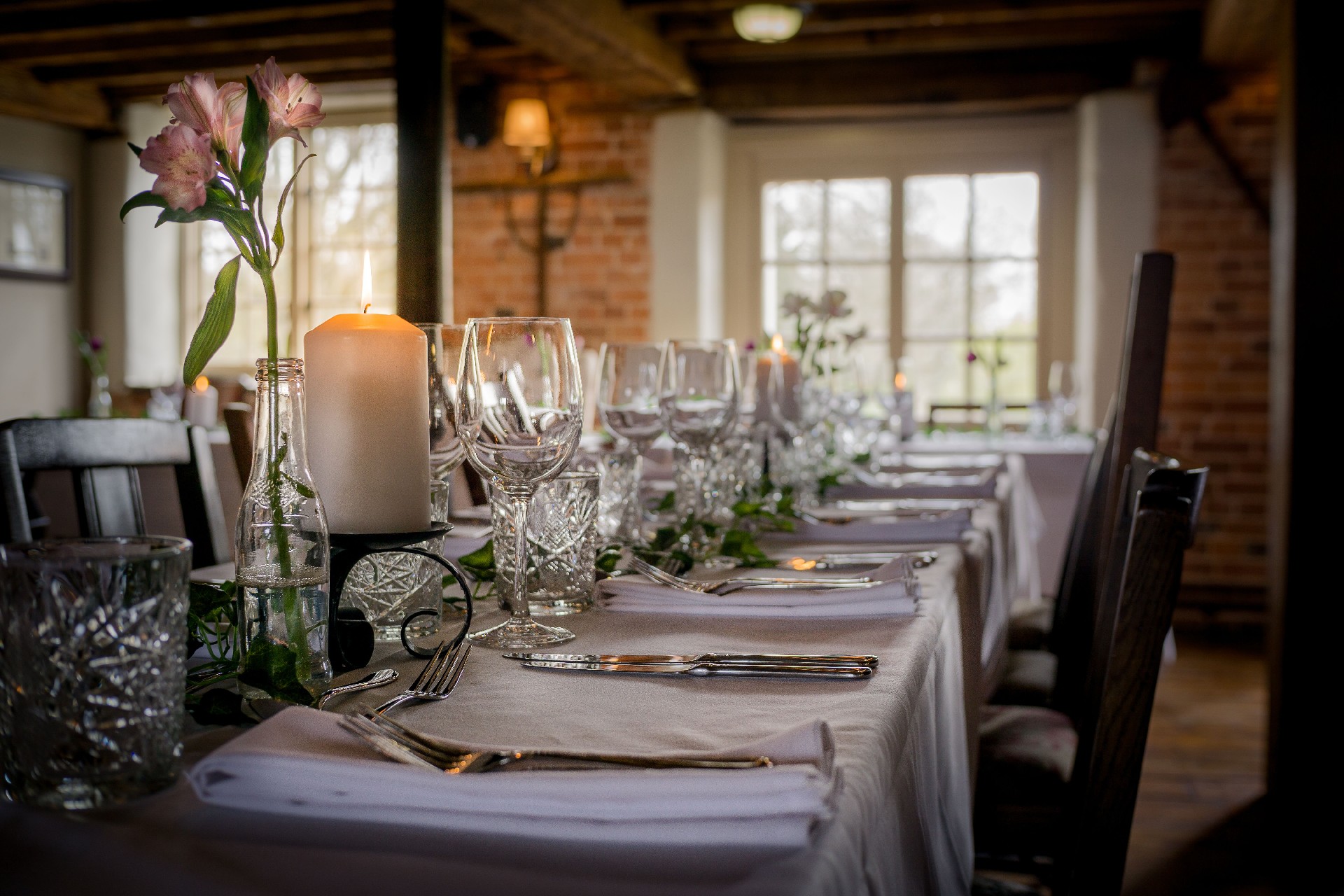 At a Glance
Why book with The Mill?
If you are looking for a place to celebrate your next special occasion, look no further.
The Mill at Elstead is the perfect location for any type of event, from intimate family get togethers, through to large company parties. Two of our three private events spaces are also ideal for weddings.
We have everything you need to enjoy a truly spectacular event, so you'll be glad that you chose to book at The Mill. Please get in touch with our events team on millatelstead.godalming-functions@fullers.co.uk.
Three private event spaces
Relaxed atmosphere
Private gardens
Free parking
Wedding ceremony licence
Packages available upon request
Read More
Book Now